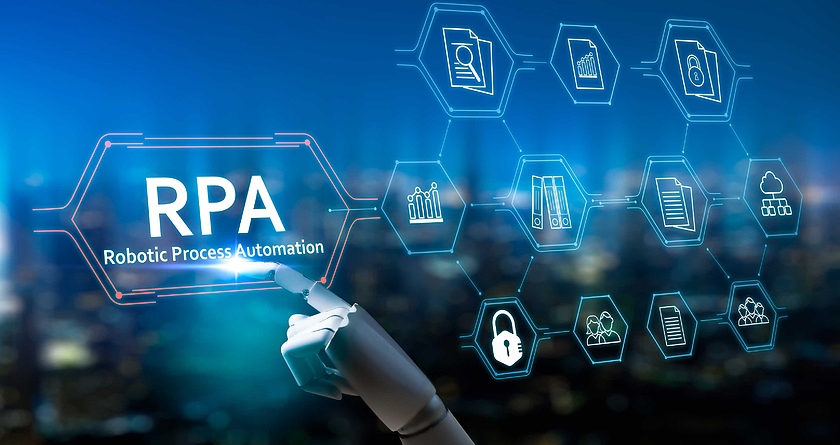 RPA Products
The Best Robotic Process Automation (RPA) Products
Here are some key features that are commonly offered by top Robotic Process Automation (RPA) products
Ease of use: Many RPA products offer a drag-and-drop interface that enables users to create and deploy automation workflows with minimal coding knowledge.
Scalability: RPA products should be able to scale to accommodate the changing needs of an organization, including the ability to add new automation bots as necessary.
Integration capabilities: The ability to integrate with other systems and applications is critical for the seamless automation of end-to-end business processes.
Security: RPA products must be secure and comply with industry regulations and standards to prevent unauthorized access or data breaches.
Analytics: Many RPA products provide analytics capabilities that allow users to monitor and optimize automation workflows, identify areas for improvement, and track performance metrics.
Artificial Intelligence (AI) and Machine Learning (ML): RPA products that incorporate AI and ML can enhance automation capabilities by enabling the automation of more complex processes that involve unstructured data, such as natural language processing, sentiment analysis, and image recognition.
Again, the importance of these features can vary depending on the specific needs of an organization. It's crucial to evaluate each feature and determine how they align with your automation goals and overall business strategy.
The top Robotic Process Automation (RPA) products
UiPath – UiPath is a popular RPA platform with a wide range of capabilities, including process design, automation development, analytics, and AI integration.
Automation Anywhere – Automation Anywhere offers a comprehensive platform that combines RPA, AI, and analytics to automate complex business processes.
Blue Prism – Blue Prism provides a robust RPA platform that enables enterprises to automate processes, improve productivity, and reduce costs.
WorkFusion – WorkFusion is an all-in-one RPA and cognitive automation platform that uses AI and machine learning to automate complex processes.
Kofax – Kofax offers an end-to-end intelligent automation platform that includes RPA, process orchestration, and analytics.
VooDooRPA – VooDoo automates the business process by providing new and unique technologies in the RPA product.
It's important to note that the choice of RPA product depends on your specific needs, budget, and IT infrastructure. I recommend conducting thorough research and consulting with industry experts before making a decision.